I had a blast visiting the 2018 March Jewellery and Gem Fair in Hong Kong. It is one of the largest shows in Asia, showcasing gems and minerals that can rarely be seen outside the show floor. Seeing all the new gems is both inspiring and exciting. Here are some interesting gems: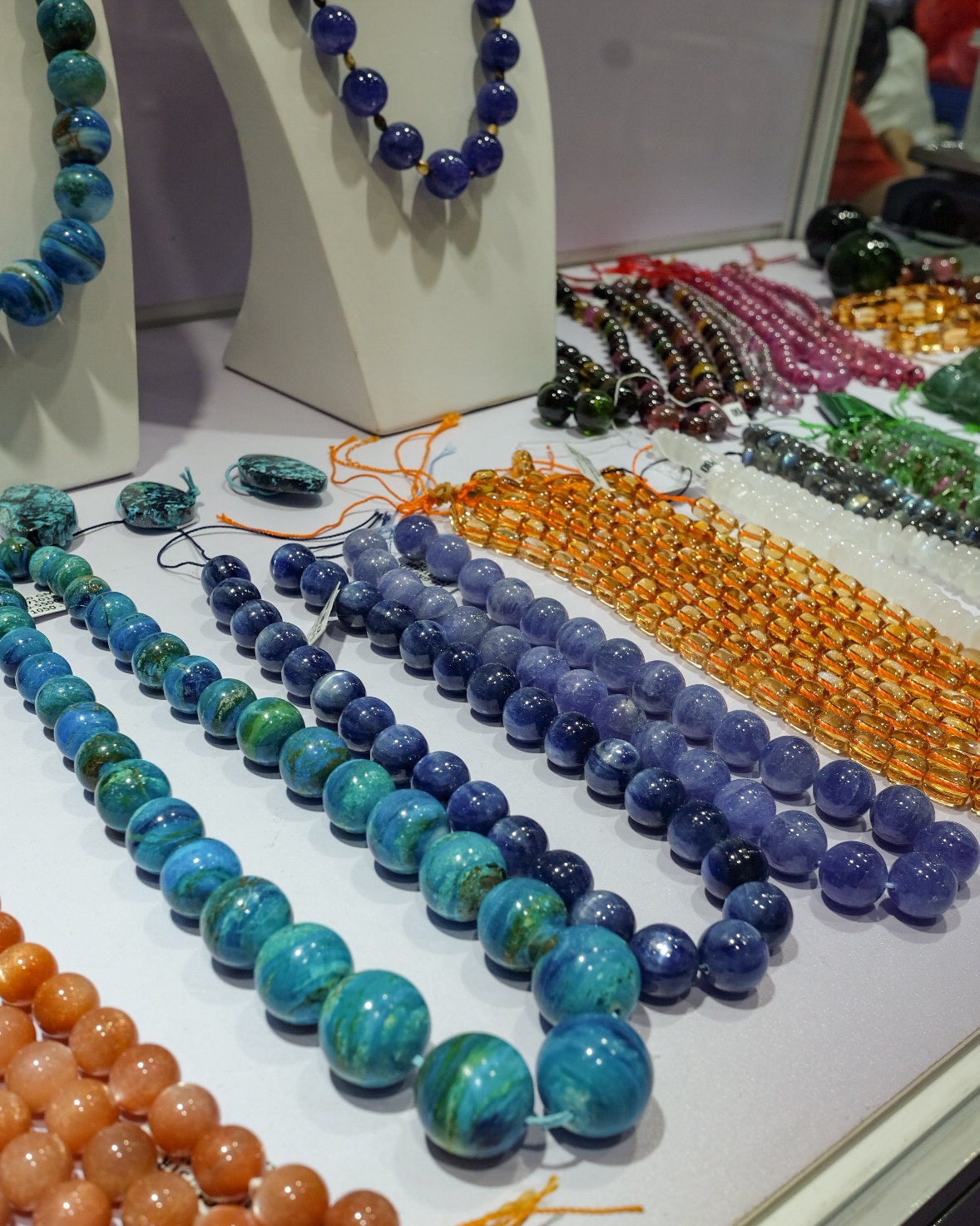 Beaded gemstone necklaces with peach moonstone, chrysocolla, kyanite and tanzanite and citrine 💎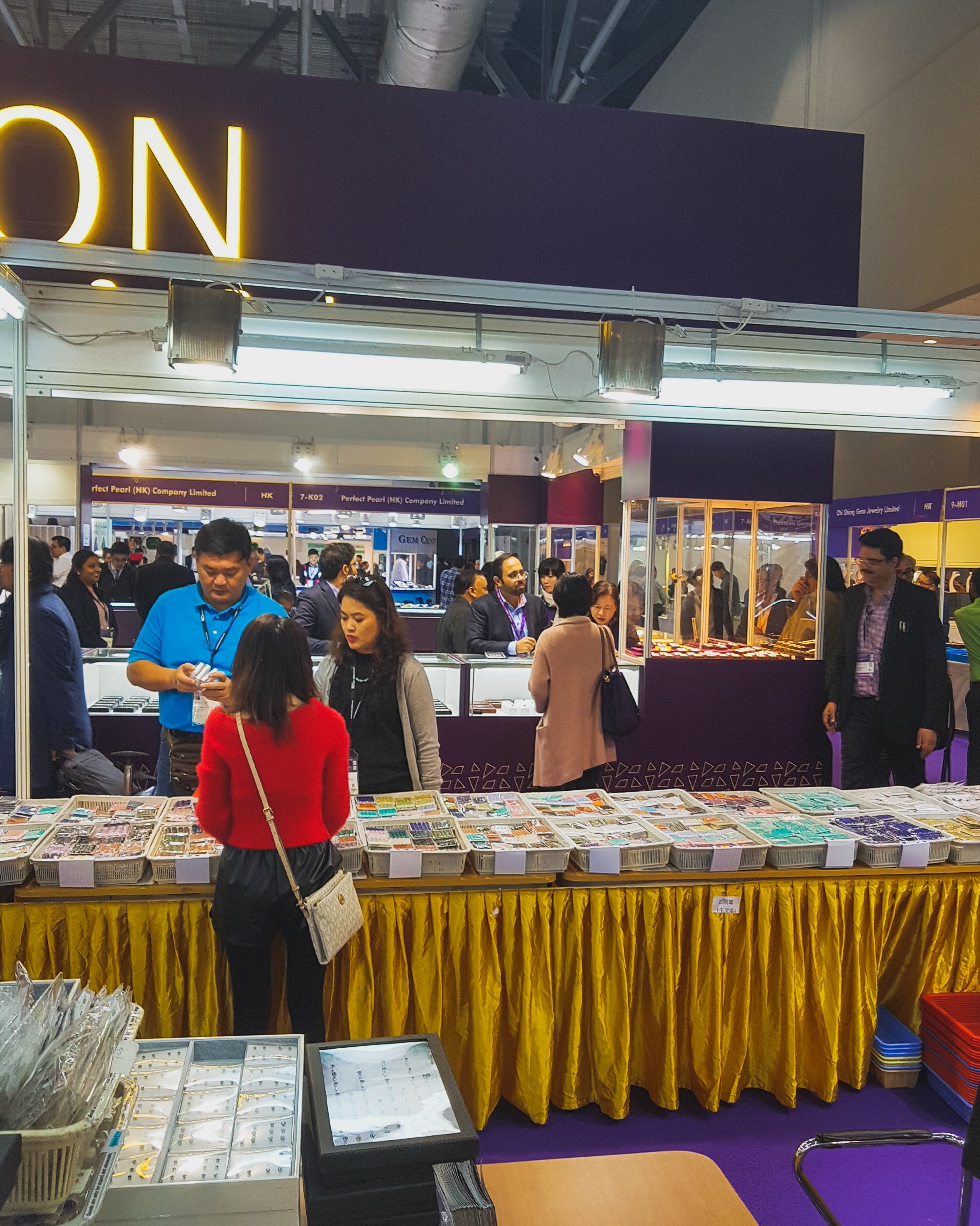 A sneak peek of the show floor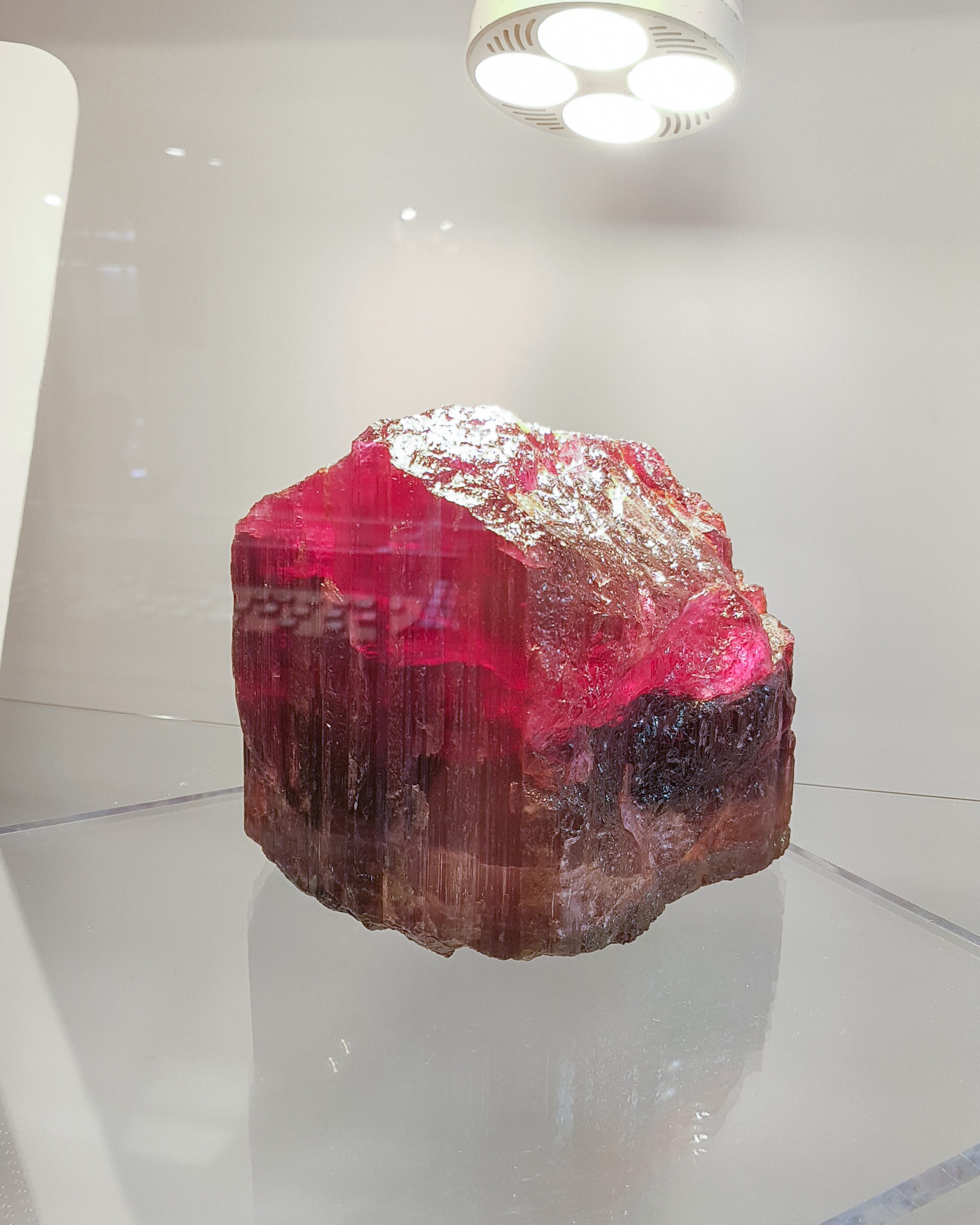 HUGE red tourmaline/rubellite raw stone 😍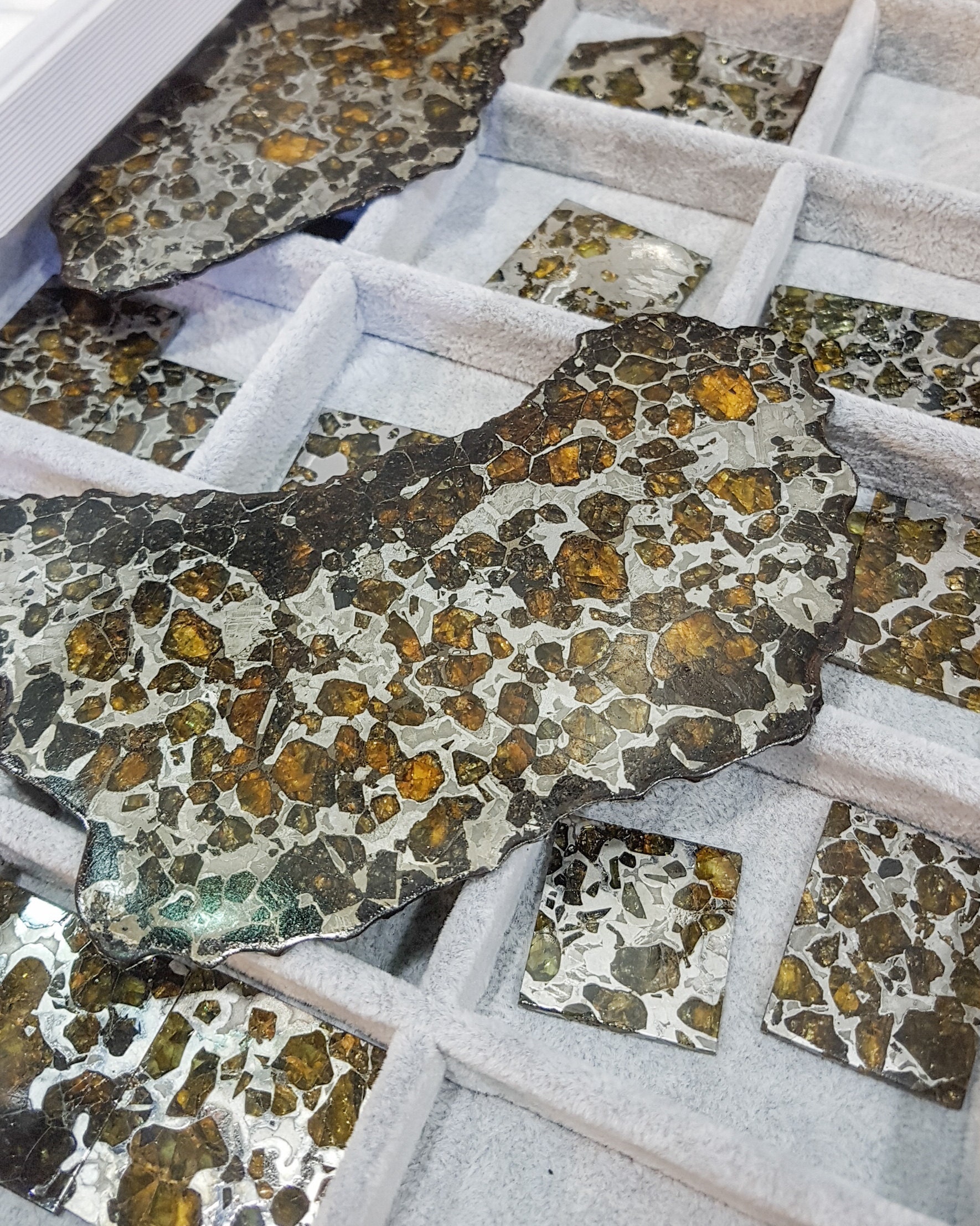 Pallasite is an iron-nickel matrix meteorite with peridot crystals in between. And this pallasite slice is a beauty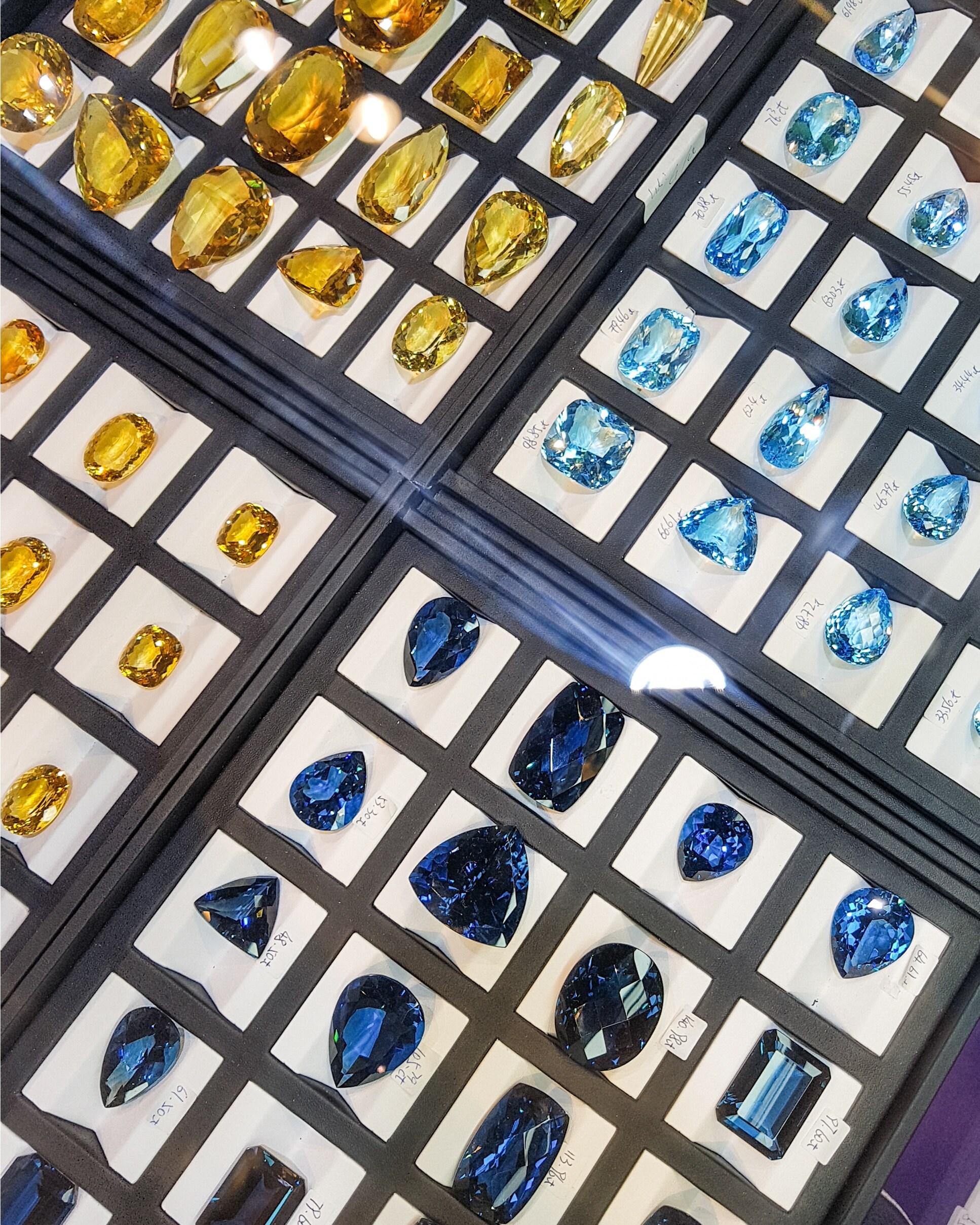 Cut citrine and blue topaz stones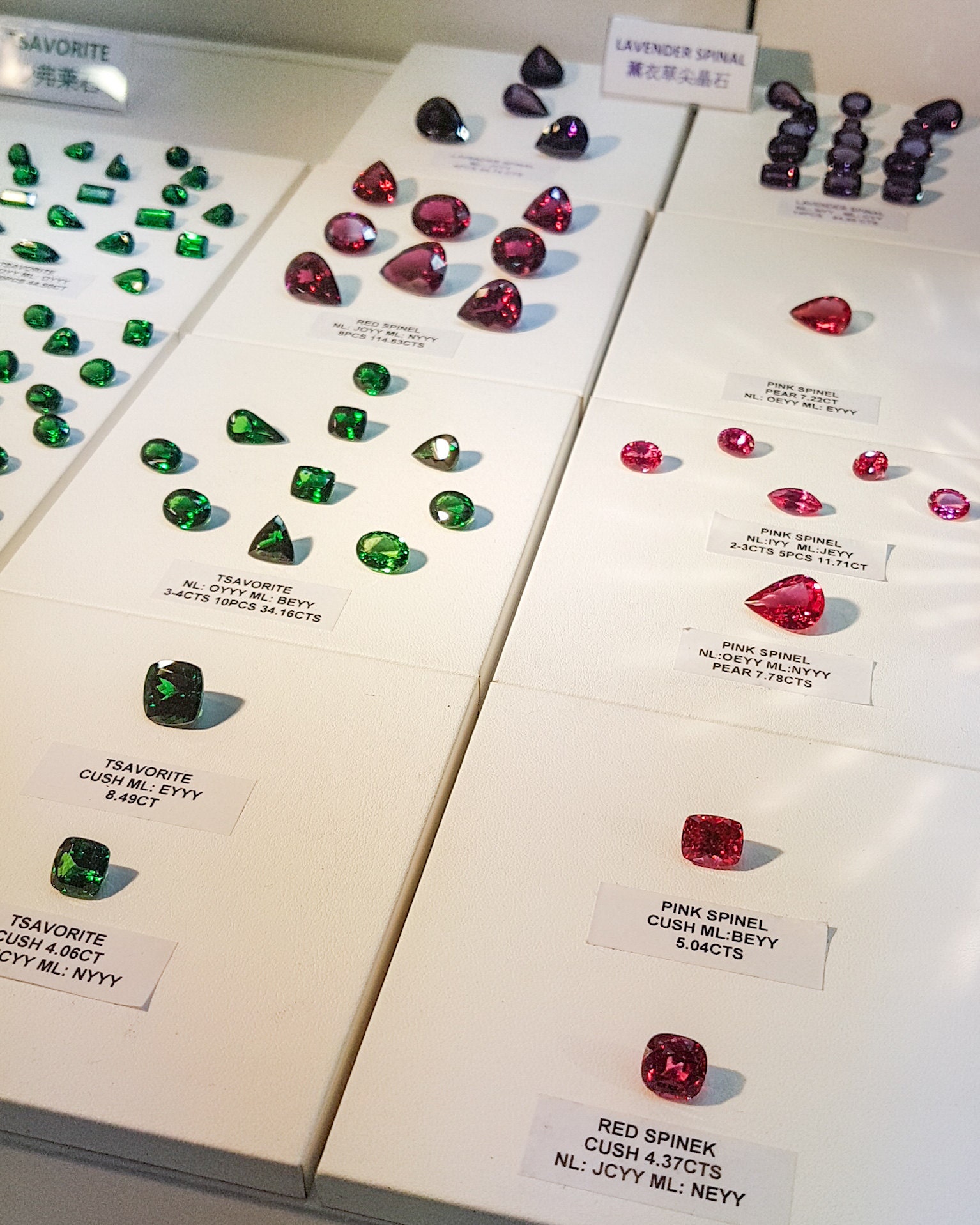 Spinel and garnet 💎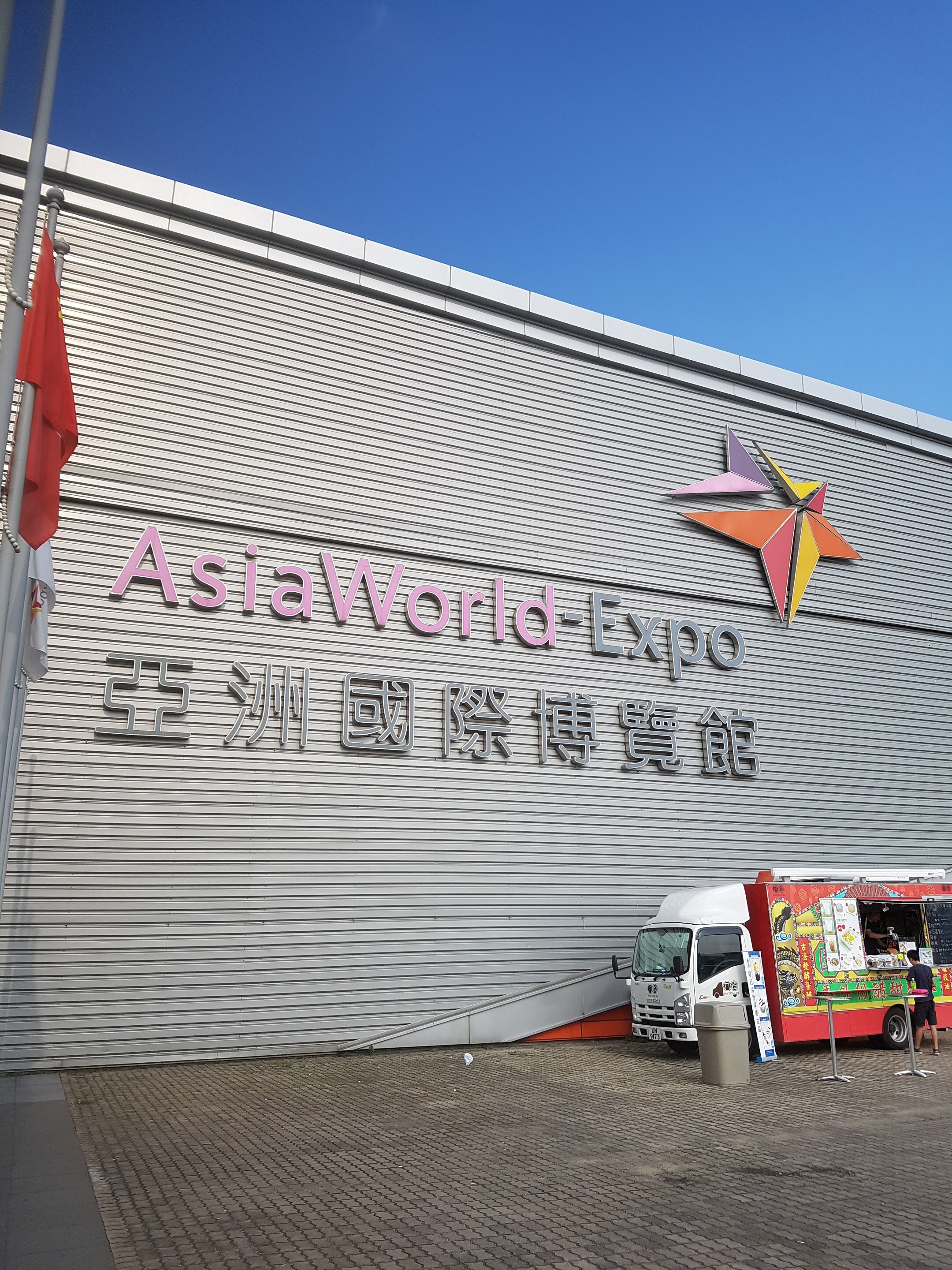 Until next time!